Main content starts here, tab to start navigating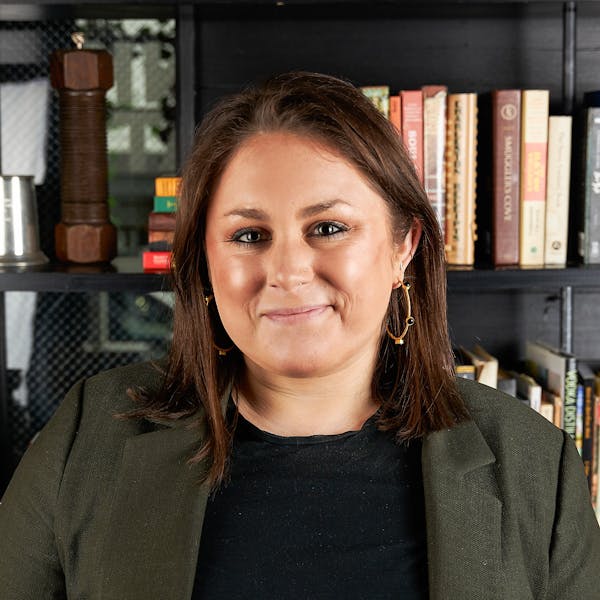 Samantha Reiner
General Manager
Samantha Reiner is the General Manager of Porchlight. In her role, Samantha is responsible for building and managing Porchlight's front of house team, where she strives to create an environment that both encourages growth for her team and offers memorable experiences to guests.
A native to Morristown, New Jersey, Samantha first intended to become a social worker, but during her studies, she took on a part-time job as a restaurant host and immediately fell in love with the hospitality industry. From there, she worked various front and back of house positions and began to explore a career in the industry. Samantha later earned The Institute of Culinary Education's Culinary Voice Scholarship, and it was during her time as a student of ICE's Restaurant & Culinary Management program that she met Mark Maynard, Director of Operations at Porchlight.
Shortly after meeting Mark, Samantha went on to trail at Porchlight before joining the team as a barback in 2015. In under three years, she advanced quickly, becoming a server, bartender, supervisor, manager, and ultimately the General Manager of Porchlight in 2018.