Porchlight Book Club with Sammi Katz & Olivia McGiff - February 6, 2023
February 06, 2023 06:30 PM until December 30, 2023 09:30 PM
Join us as we celebrate the launch of Cocktails in Color! Authors Olivia and Sammi will be signing books at Porchlight. Attendees will enjoy inspired drinks, live music, and great company!
Porchlight is a New York bar with a Southern accent from Danny Meyer's Union Square Hospitality Group.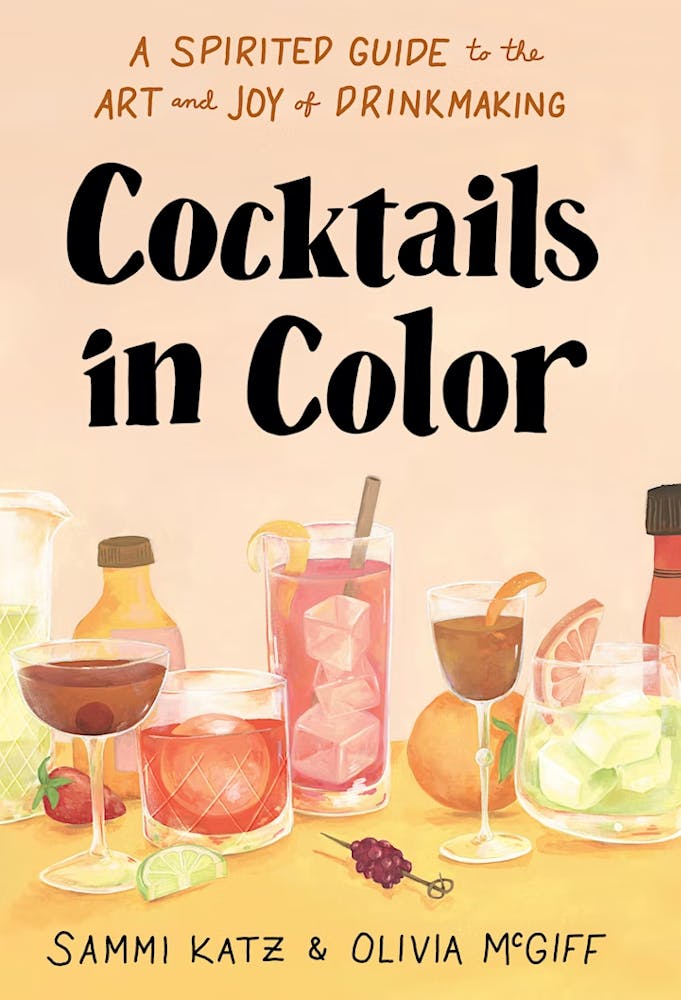 Ticket details:
General admission: $20, includes 2 drink tickets
General admission + signed copy of the book: $35, includes 2 drink tickets
Additional food and beverage available for purchase.
About the book:
An artistic cocktail book that is as beautiful as it is practical. By utilizing design and their expertise, Sammi and Olivia have created a vibrant, knowledgeable guide for both seasoned and newbie drinkmakers.
COCKTAILS IN COLOR celebrates the craft of drinkmaking, from raw ingredients to finished, delightful refreshments. Together, Sammi Katz and Olivia McGiff explore the elements, tastes, and techniques of all things drinks to create an accessible, visually delicious new guide to drinking that gives you the tools to design your own cocktails. Whether you're a seasoned pro or new kid at the bar, COCKTAILS IN COLOR deserves a spot on your bar cart. Each page is fully illustrated with rich inspiring gouache paintings. This book encourages readers to explore a palette of ingredients for their developing palate.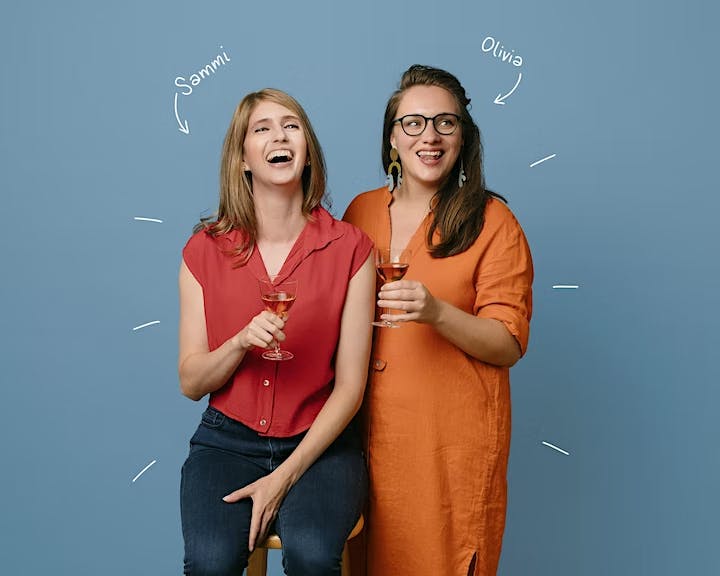 Olivia McGiff is a designer and illustrator living in New York. Her illustration style weaves together creamy colors, text, and an appreciation for the everyday objects, foods, and characters that clutter our lives. Her work has appeared in the New York Times, the Daily Beast's Half Full, and Corriere della Serra's COOK. She is the co-author of Cocktails in Color, alongside Sammi Katz. You can learn more about Olivia at www.oliviamcgiff.com.
Sammi Katz is a writer and bartender from New York City. She loves sharing her enthusiasm for all things cocktails, and is always up for a lively debate about the appropriate garnish for a Last Word. Her work has appeared in The New York Times, The Daily Beast and she is the creator of the blog, A Girl's Guide to Drinking Alone. Sammi is the co-author of Cocktails in Color, alongside Olivia McGiff. You can learn more about Sammi at www.sammikatz.com
Get Tickets

(opens in a new tab)