Art Installation, "Finding Your Porchlight"
November 01, 2022 until February 25, 2023
Finding Your Porchlight Art Installation
November 2022-February 2023

Those special gathering spots in your neighborhood, be it a bookstore, a market, a juke joint or your favorite cocktail bar…the place where you find like-minded souls to share stories and yearnings over good drink and hearty food. Your home away from home…where you are always welcomed and will never go thirsty!
Featuring PJ Cobbs, Jill DeGroff, Nicole Desmond, and John Tebeau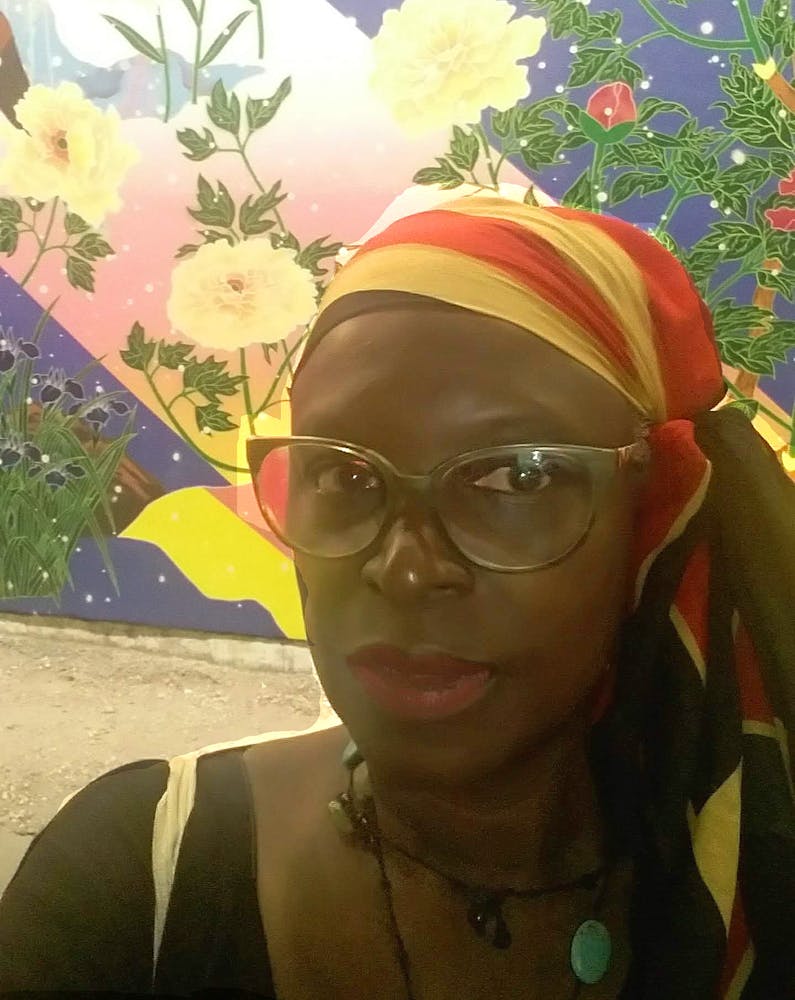 PJ COBBS
PJ Cobbs is a former fashion journalist who gave up the Prada for a paintbrush.
The British-born Cobbs was inspired to try painting on silk for fashion and function
("Comfortable Paintings" pillows) while living in Paris in the 1990s, at the same time covering fashion shows for various publications. Her subjects included portraits of friends and custom fabrics for various designers.
She began painting on clothing, included silk ensembles and decorating vintage trench coats. Spotted in her hand-painted designs: Queen Latifah, Heidi Klum, Daisy Fuentes, best-selling author Harriette Cole and many others.
For her latest works, Cobbs scouts the streets capturing images for her "New York
Neighborhoods" series, featuring a subjective selection of locales that appeal to both locals and tourists.
Cobbs has exhibited at the Gallery of Wearable Art, Casa Frela Gallery in Harlem, the
American Gallery in New York, Hamilton Landmark Gallery, the Harlem Textile Works and in Scope Hamptons. One of her pillows is in a 9-11 collection at the Smithsonian Institute.
pjcobbsarts.com | pjcobbsarts.etsy.com | FB, IG: @pjcobbsarts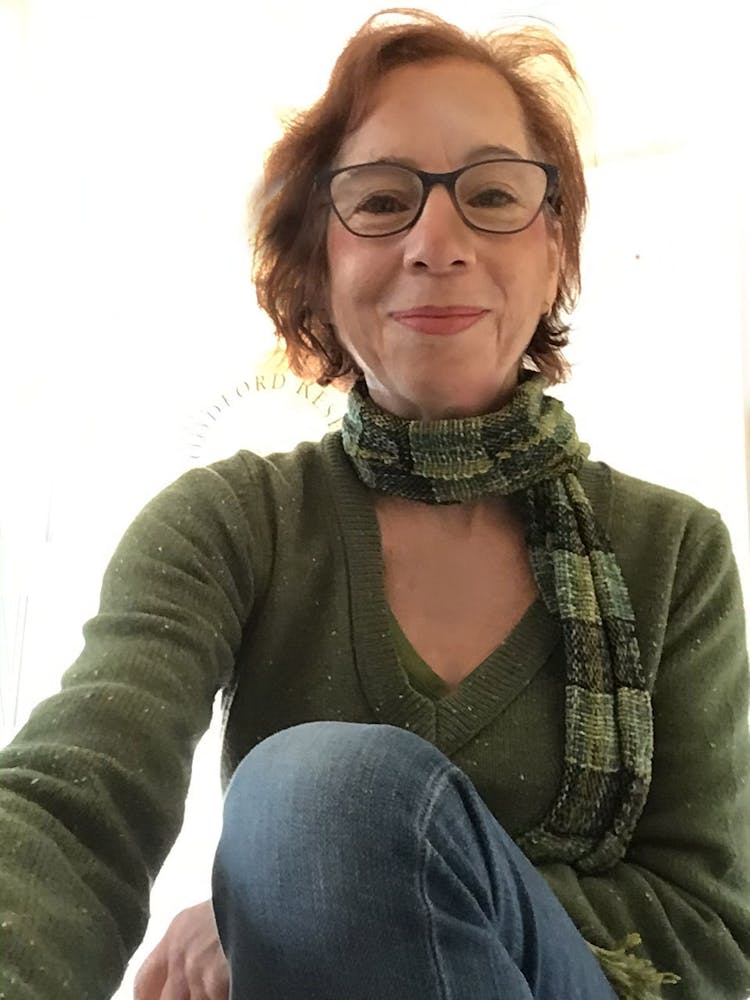 JILL DEGROFF
Jill DeGroff is an artist who plies her craft at bars and saloons.
She is a sought-after caricaturist among the cocktail cognoscenti, having captured the craft cocktail era like none other. Her book, "LUSH LIFE; Portraits from the Bar," is an anthology of the colorful characters she met in bars around the world and the tales they told.
Jill's Dream Bar Series is on view at Stage Left in New Brunswick and at Danny Meyer's Porchlight NYC. Last June her work was featured at the United Theatre Gallery in Westerly, Rhode Island, in tandem with a masterclass in mixology with her husband Dale DeGroff and a screening of "Hey Bartender" with filmmaker Douglas Tirola. In June 2021, two of her works featuring New York icons were sold at auction at Swann Galleries (paintings of The 21 Club and her portrait of Joseph Mitchell.)
saloonartist.com/2021-Portfolio.pdf | IG: @dreambar1 | Twitter: @saloonartist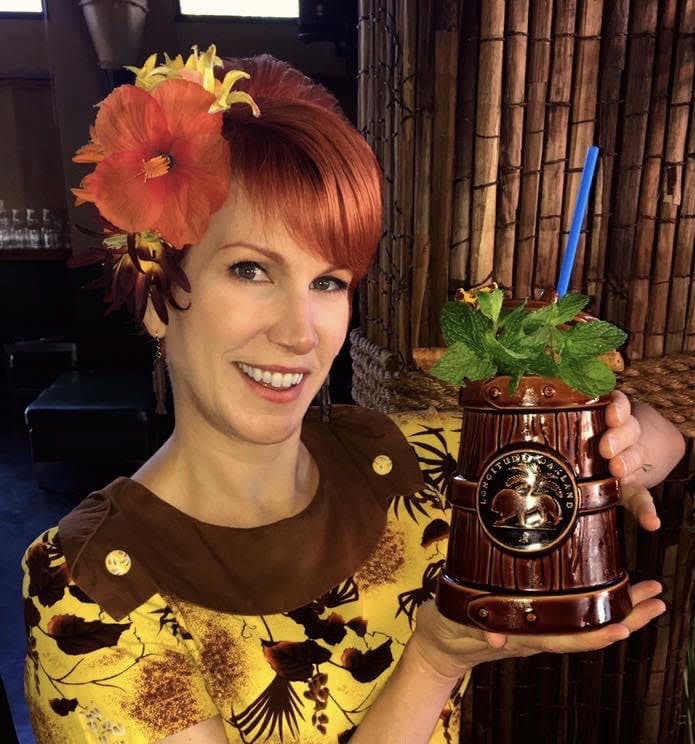 NICOLE DESMOND
Nicole Desmond began her artistic endeavors as a 9 year old in Salem, Massachusetts, where she completed her first oil painting. From there, she painted and drew off and on throughout high school and college as a hobby while focusing on a science degree.
That all changed when she moved to NYC and began taking classes at the Art Students League. It was there where she rekindled her love of painting and was able to hone both her painting and drawing skills and also received a Merit Scholarship.
Nicole's favorite medium is oil on board or canvas with graphite coming in a close second. Her favorite subject matter is portraits and still life including anything with a face - humans, animals, tiki mugs, skulls, etc- and although she is always brightly colored and sunny on the outside, her paintings tend to reflect a dark moody side and love of the Dutch Masters. Her scientific side can be seen in her detail and accuracy.
When she's not out and about, you can find her in her basement tiki bar, New York's famous Rhum Rhum Room, "where classic cocktails and exotic cultures collide", sipping a Jungle Bird and watching the latest Marvel Movie with her husband, 4 cats and parrot (because, nerd).
IG: desmonicart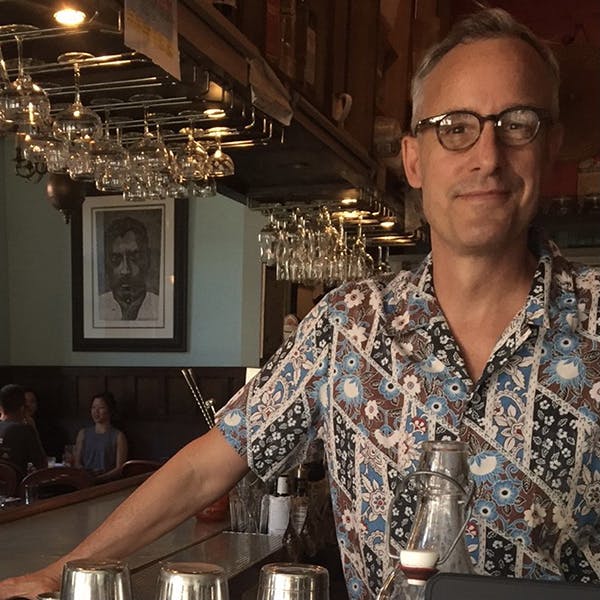 JOHN TEBEAU
Born and raised in Michigan, John's grandpa Si owned a couple of speakeasies in Detroit during Prohibition. Later, his dad Wes owned a tavern in Muskegon, Michigan, where John grew up.
This pedigree helped inspire him to write and illustrate the book "Bars, Taverns, and Dives
New Yorkers Love," published by Rizzoli. His book launch party at the Rizzoli flagship bookstore in Manhattan has been described by multiple people as the drinking-est reading they've ever seen.
John helped start an alt-comic monthly in Chicago, where he also designed and printed thousands of wacky T-shirts in an old factory. He has shown his original art and prints in New Orleans, San Francisco and New York, as well as numerous places in his native Michigan. Many people wear his art as tattoos, including the logos he designed for Arbor Brewing Co.
He lives in New York City, enjoying life with his wife Colleen, drawing and painting places, people and things.
tebeau.com | IG: @johntebeau